Nov
2
Thu
Comprehensive Sterile Compounding – Letco
Nov 2 @ 8:00 am – Nov 4 @ 5:00 pm
Register Online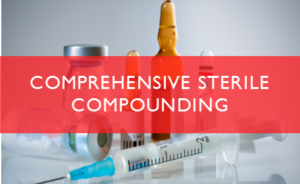 COMPREHENSIVE STERILE COMPOUNDING is a 3-day, 20-hour practice-based course designed for pharmacists and technicians who are experienced in compounding. Completion of the Fundamental Compounding & Calculations Course is recommended, but not required. Physicians and other healthcare professionals are welcome to attend. Participants are instructed in the proper technique preparation, and quality control tests for sterile products, such as validation testing, membrane filtration, pyrogen tests, BET (bacterial endotoxin test), and others. Participants work in a simulated sterile environment in a 795 lab; on the final day, cleanroom exercises and a high-risk media fill will be conducted in a true 797 lab.
This course will include the USP guidelines, proper hand washing, and garbing. The curriculum will prepare attendees for anticipated changes to USP.
The attendee must pass an aseptic glove test and a media fill to successfully complete the course.
Funding for this class was made possible in part through an unrestricted grant-in-aid from Letco Medical LLC.
An optional Sterile Compounding: USP Chapter Home Study is also available and provides an additional 20 CE hours of sterile compounding training for technicians and pharmacists.
View or download Course Flyer (includes Objectives, Fees, Class Policies)
View or download Course Schedule
Nov
9
Thu
Fundamental Compounding and Calculations
Nov 9 @ 8:00 am – Nov 11 @ 2:00 pm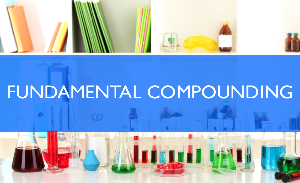 Register Online
FUNDAMENTAL COMPOUNDING & CALCULATIONS is a 3-day, 21-hour practice-based course designed for pharmacists, technicians, marketers, and students who are new to compounding or who have had training in the past, but want a refresher. Physicians and other health care professionals are welcome to attend. This hands-on course focuses on the proper preparation of fundamental dosage forms utilized by pharmacies that are compounding medications for their patients. Participants will learn through pharmacy calculation practice, lectures, and hands-on laboratory training in a fully equipped USP 795 lab. Our low instructor/participant ratio allows for individual attention and interaction. The program is structured to demonstrate skills that can be immediately implemented by participants.
View or download Course Flyer (includes Objectives, Fees, Class Policies)
View or download Course Schedule