Oct
6
Fri
Clinical Dermatological and Cosmeceutical Compounding – Letco
Oct 6 @ 8:00 am – Oct 7 @ 5:00 pm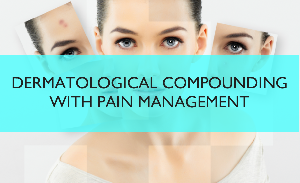 Register Online
CLINICAL DERMATOLOGICAL & COSMECEUTICAL COMPOUNDING is a 15 hour practice-based course designed for pharmacists, technicians, marketers, and students who want to learn more about a growing segment for compounding. Physicians and other healthcare professionals are welcome to attend. This course is a combination of didactic lectures for content and laboratory activities to enhance skill of compounding.
Topics covered include: eczema, dermatitis, psoriasis, acne vulgaris, acne rosacea, cutaneous infections (impetigo, cellulitis, candidiasis, warts), hyper-pigmentation, scars, and stretch marks.
Funding for this class was made possible in part through an unrestricted grant-in-aid from Letco Medical LLC.
View or download Course Flyer (includes Objectives, Fees, Class Policies)
View or download Course Schedule